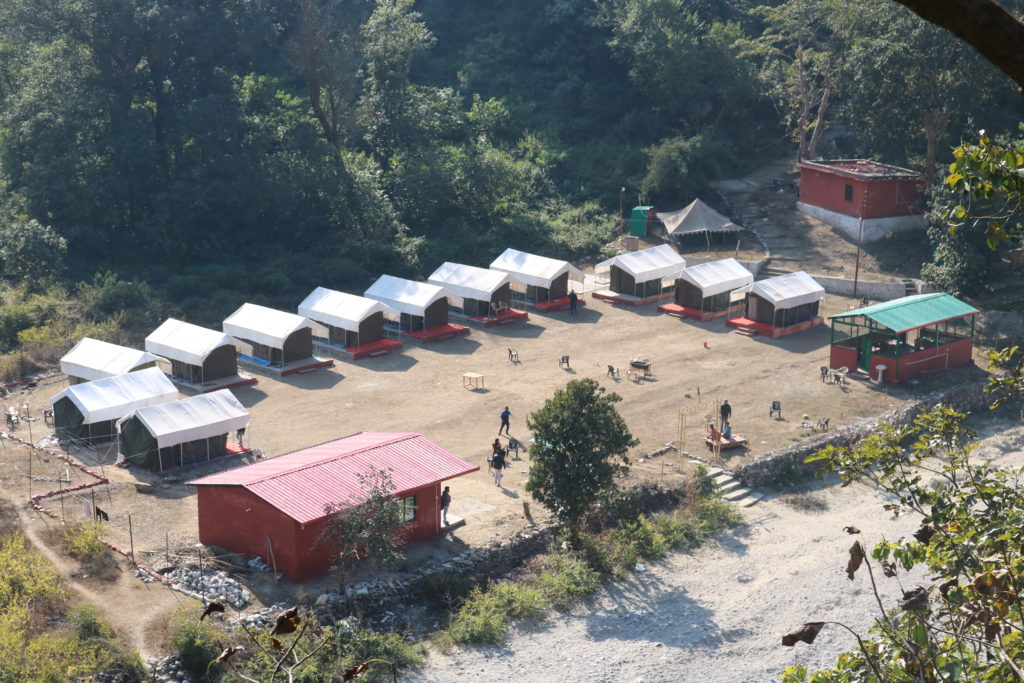 Camping in Rishikesh is the perfect opportunity to reconnect with nature. During the day, enjoy biking, trekking and rock climbing in lush surroundings not too far from the jungle. Later, gather around the campfire for a quiet meal, some music, and perhaps a few games. As the day comes to a close you'll lie in your tent and fall asleep to the lullaby of grasshoppers humming and birds trilling…unless, of course, you're one of our lucky guests who hears one of our native wild animals!
We understand that most of our guests visit Rishikesh to relax, revive and get away from it all, and are not used to extreme camping. To ensure everyone's comfort, all of our tents include bedding and lighting. We also have luxury tents with additional amenities including an attached washroom and a cooler.
Camping Details:
Campsites are located in Rishikesh at Byasi (40 min from Rishikesh)
Transportation from Rishikesh to Byasi is provided
All tents are waterproof to allow for year-round camping
Camping can be enjoyed equally with friends or family. As a matter of fact, it has been proved as a very good team building exercise. So, it can be a constructive get away break for corporate companies as well.