Not just devoutness, Rishikesh has become one of the hottest hubs for adventure sports too, water sports being one of the major ones. With its picturesque locations and Ayurveda centres, Rishikesh finds a hot-spot on our 'must visit' destinations. So, we bring to you 10 of the most amazing things to do, when in Rishikesh.
1: Flying Fox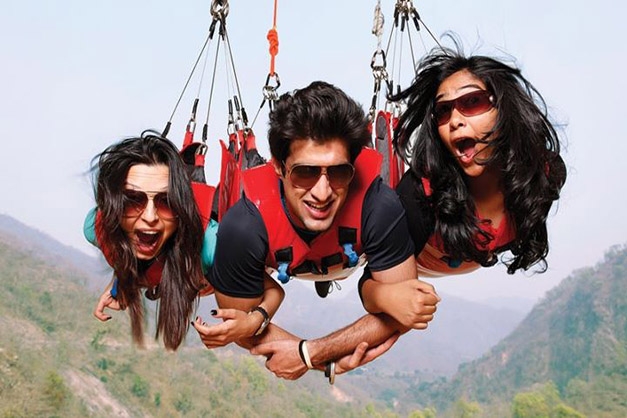 Visit Rishikesh to enjoy Asia's longest flying fox. In this activity one gets to swing to the other end of the rope with the help of rope tied to the harness worn by the person. It is usually done in the batches of three people. Swing to the other end of the rope with two more members of the batch. Thrill you will experience by going at a speed of 140 kilometer per hour. Minimum age for flying fox is 12 years and the weight range is 20 kg to 130 kg.
2: Rafting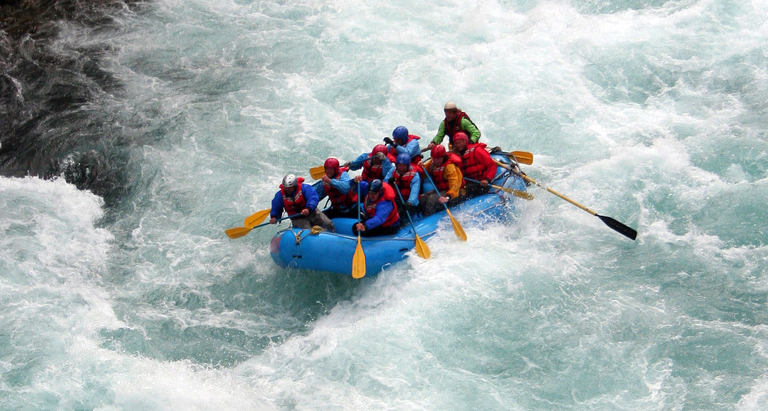 Rafting is the most popular activity in Rishikesh. In fact Rishikesh is most sought out place for Rafting. A long, exciting, thrilling rafting stretch on River Ganges can give a peace of mind to an adventure enthusiast.
3:Bungee Jumping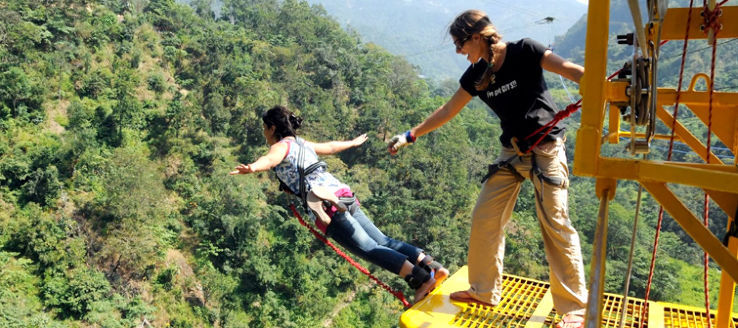 Very popular sport Bungee jumping happens in Rishikesh. It is one of the major attraction for the tourists. This thrilling activity is done with all the safety measures into consideration. We have in fact got experts from New Zealand to set up the activity and train jumpers before the jump.
4 :Waterfall Rappelling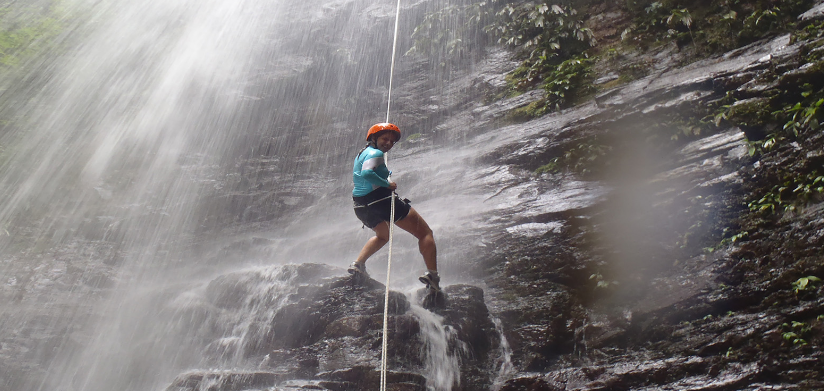 Waterfall rappelling is a very fun, interesting, safe and soothing activity that will wash away all your stress. You walk down the waterfall, of course tied along by a harness and rope. We have expert mentors to make it safe. You come down 120 feet along with the fall resisting gravity. One should definitely put water rappelling in the bucket list and try it out while in Rishikesh.
5 :Laxman Jhula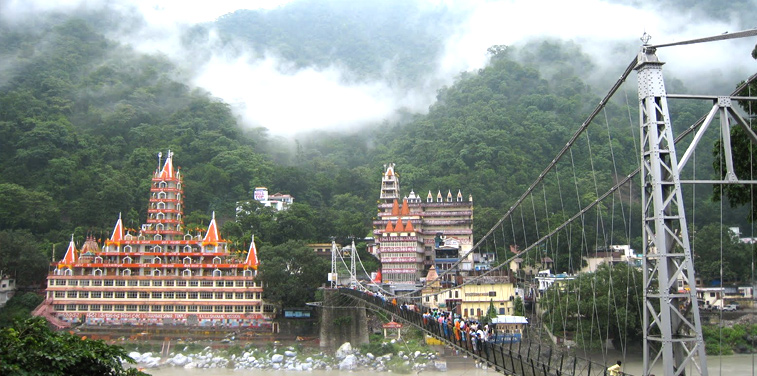 Laxman Jhula is a bridge built over the river Ganges which connects not just two villages but two districts of Uttarakhand. It is an iron suspension bridge which literally shakes if you walk over it. You could cross the bridge on a two wheeler as well but you will enjoy it better on foot. While crossing the bridge you can feed the fishes by dropping fish food into the river.
6:Mountain Biking

Love to be on two wheels and peddle them yourself along with some challenges? Please opt for Mountain biking for the fun. Peddling and pulling yourself through the mud, rocks, woods and uneven natural path. And hey, isn't it a very refreshing and healthy workout too? There are bike renting companies that you can easily find in Rishikesh.
7:Rajaji National park Jungal Safari
It is a national park and tiger reserve spread over of three districts of Uttarakhand: Haridwar, Dehradun and Pauri Garhwal. You can book a Jungal Safari at Rajaji National park and witness magnanimous and beautiful creations of God walking around the jungal. You can also enjoy camping and bon fire inside the park.
8: Triveni Ghat
One of the popular spot among locals is Triveni ghat. Its situated at the heart of Rishikesh which makes it the most accessible place. Every evening at 7pm Ganga aarti is organized by the Ghat community members which gives you the ultimate soothing feeling. One can get some souvenirs from the local market of the city.
9:Vashishtha Cave
Vashishtha cave is a very quiet and perfect place for practicing yoga, there is always somebody practicing yoga in the cave. Little his place below the cave is a beautiful river beach where you can just sit, relax, let go all the tension of life and soak in the beauty of the nature. You will certainly leave this place with a pleasingly peaceful mind.
10: Chaurasi Kutiya
If you enjoy exploring mysterious, thrilling places then Chaurasi Kutiya, as it is famously known, is the apt place for you. The mysteriously quiet small-small but deep caves, eighty four in numbers, are capable of broadening any curious mind. Sometimes you will find Sadhus (Saints) practicing yoga in these caves.
11:Neelkantha
Just at a distance of an hour away we have this famous Lord Shiva temple which is the ultimate destination for pilgrims especially during monsoon season (kawad) So if you are little religious or interested in visiting sacred places Neelkantha temple is a must visit temple. According to Hindu mythology, the place where the Neelkanth Mahadev Temple currently stands is the sacred location where Lord Shiva consumed the poison that originated from the sea when Devas (Gods) and Asuras (Demons) churned the ocean in order to obtain Amrita (Nectar).
12: Swarg Ashram
Swarg Ashram is situated on the other side of the holy river Ganges. True to the name it is a heavenly place which is equally popular among the tourists and the locals.  Interesting things to do at Swarg Ashram are – having a meal at famous Chotiwala restaurant, visit Parmartha Niketan and Geeta Bhawan. These are very peaceful areas and if you visit these bhawans you will sense peaceful, energetic and positive vibes. Do not forget to witness the Ganga aarti in the evening.